"交通赋能 筑梦电气"国际学术交流活动系列课程
Lecture Content Overview:

Smart Grids, Green Energy and Electric Vehicles (EVs) are essential for sustainable living, but require efficient and wired or wireless 'power converters' to condition electrical energy to suit different applications. Power electronics play a vital role in all these applications, and this course gives an introduction to power electronics and its advances. The course is ideal for both final year undergraduate and first year postgraduate students who has interest or would like to specialise in the field of power electronics.
Lecturer's Profile: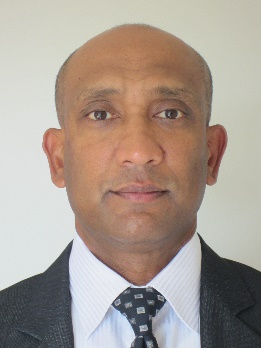 Dr. Udaya K. Madawala graduated with a B.Sc. (Electrical Engineering) (Hons) degree from The University of Moratuwa, Sri Lanka in 1987, and received his PhD (Power Electronics) from The University of Auckland, New Zealand in 1993 as a Commonwealth Doctoral Scholar. At the completion of his PhD, he was employed by Fisher & Paykel Ltd, New Zealand, as a Research and Development Engineer to develop new technologies for motor drives. In 1997 he joined the Department of Electrical and Computer Engineering at The University of Auckland and, at present as a Full Professor, he focuses on a number of power electronics projects related to bi-directional wireless EV charging systems for V2X applications.
Dr. Udaya is a Fellow of the IEEE and was a Distinguished Lecturer of the IEEE Power Electronic Society (PELS), and has over 30 years of both industry and research experience in the fields of power electronics and energy. He has served both the IEEE Power Electronics and Industrial Electronics Societies in numerous roles, relating to editorial, advisory, conference, technical committees and chapter activities. Udaya was an Associate Editor for IEEE Transactions on Power Electronics, and a member of both the Administrative Committee and Membership Development Committee of the IEEE Power Electronics Society. He was the General Chair of the 2nd IEEE Southern Power Electronics Conference (SPEC)- 2016, held in New Zealand, and also the Chair of SPEC Steering Committee. Udaya, who has over 300 journal and conference publications, holds a number of patents related to wireless power transfer (WPT) and power converters, and is a consultant to industry.
Lecture Information:
课程安排:包括16节1个小时的课程,每次授课连续上两节,固定时间为每天上午10:00至12:00。具体的课表安排如下:
The course has 16 x1 hr lectures, and covers the fundamental aspects of power electronics and its latetest advances and applications. Below are some of the topics that will be covered in the course which include power converter concepts, wireless power transfer (WPT), high frequency magnetics and power converter design considerations etc.
日期

时间

授课内容

地点(暂定)

11月14日

10:00-12:00

High frequency magnetics

(Core types, materials, core losses, skin & proximity effects etc.)

X10730

11月15日

10:00-12:00

High frequency magnetics & Power converters and control

X10730

11月16日

10:00-12:00

Power converters and control

(Buck, Boost, Buck-Boost, Forward, Flyback etc.)

X10730

11月17日

10:00-12:00

Power converters and control

& Design example

X10730

11月20日

10:00-12:00

Design example: Buck converter, including semi-conductor switches

(Component selection and loss calculations)

X10730

11月21日

10:00-12:00

Wireless Power Transfer(Fundamentals)

X10730

11月22日

10:00-12:00

Wireless Power Transfer(Var compensation,)

X10730

11月23日

10:00-12:00

Wireless Power Transfer(power control etc.)

X10730
注:授课会议室为暂时拟定,若遇特殊情况会提前一天在海报处修改。
主办单位:轨道交通电气化与自动化111引智基地