"交通赋能 筑梦电气"国际学术交流活动:Next Generation Power Devices: Challenges, Possibilities, Opportunities in Wind Turbine Applications
报告题目:Next Generation Power Devices: Challenges, Possibilities, Opportunities in Wind Turbine Applications
报告人:Dr. Stig Munk-Nielsen,the Department of Energy, Aalborg University
主持人:苟斌 副教授,西南交通大学电气工程学院
时间:2023年5月26日(星期五)下午16:00
地点:犀浦校区10号教学楼(X10832教室)
内容简介:
Ongoing maturing of different technologies lower the barriers of environmentally sustainable solutions enabling the replacement of fossil fuels. Increased usage of electric vehicles, electrolyzes and wind turbines addresses somehow the fact that power electronics are the 'glue' connecting the society electrically together allowing the clean energy flow from producer to user.
One barrier is the range of electric cars another is the levelized cost of electricity from wind turbines. The barriers are not lowed overnight instead long-term research and commercial technology maturing drives down the cost and increase range. The presentation addresses experiences working with WBG from about ten years of research projects and hopefully will be that the research projects supported the maturing of wide band gap power electronic converters.
主讲人简介: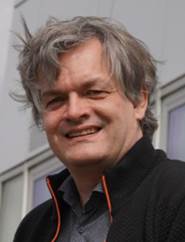 Stig Munk-Nielsen (S'92–M'97) received the M.Sc. and Ph.D. degrees from Aalborg University, Denmark, in 1991 and 1997, respectively. He is currently Professor at the Department of Energy, Aalborg University and his research interests include LV and MV Si, SiC and GaN converters, packaging and power converter circuits. Since 2008, Stig has worked with circuits for monitoring of high power IGBT voltage drop for failure analysis purpose, and the team managed to install monitoring systems in off-shore wind turbines in 2018. Since 2013, funding has been secured for a die packaging team and laboratory facilities for 10 kV SiC devices. The packaging facilities inaugurated in 2017 is a key enabler to the goal of extending the experience with digital design framework. In the last ten years, he has been involved in or has managed 10 research projects. Published 229 international power electronic papers being co-author or author. H-index 39.
请相互转告,欢迎全校师生参加。
电气工程学院
2023年5月23日